BRAVE CF 70 will go down as a jam-packed night of action, suspense, and drama as Ljubljana, Slovenia, was the location for a historic night in BRAVE Combat Federation's seven-year existence.
BRAVE CF returned to the Central European nation for the second time in three years, further strengthening the brand's reach and underlining its status as the most-global MMA promotion in its 20th event in Europe.
Fans showed up in droves, VIPs dressed to the nines, and fighters came to entertain as they fought tooth and nail for glory and honors in one of the fastest-growing brands.
The magnitude of BRAVE CF 70 - co-promoted with WFC, which returned with WFC 25 - brought out the best in gladiators competing on the eight-fight card, with a few exceptional stand-outs on the night. The BRAVE CF 70 / WFC 25 main event fulfilled its duty as the feature draw card when Bosnia and Herzegovina's Erko Jun dispatched Slovenia's MMA veteran Marko Drmonjic in style with an early round-one technical knockout in their Light Heavyweight clash.
The victory was a significant moment in European combat sports history as it was the changing of the guard, with Jun introducing himself to global MMA in his BRAVE CF debut while Drmonjic brought the curtain down on an illustrious 22-fight career spanning over an incredible sixteen years.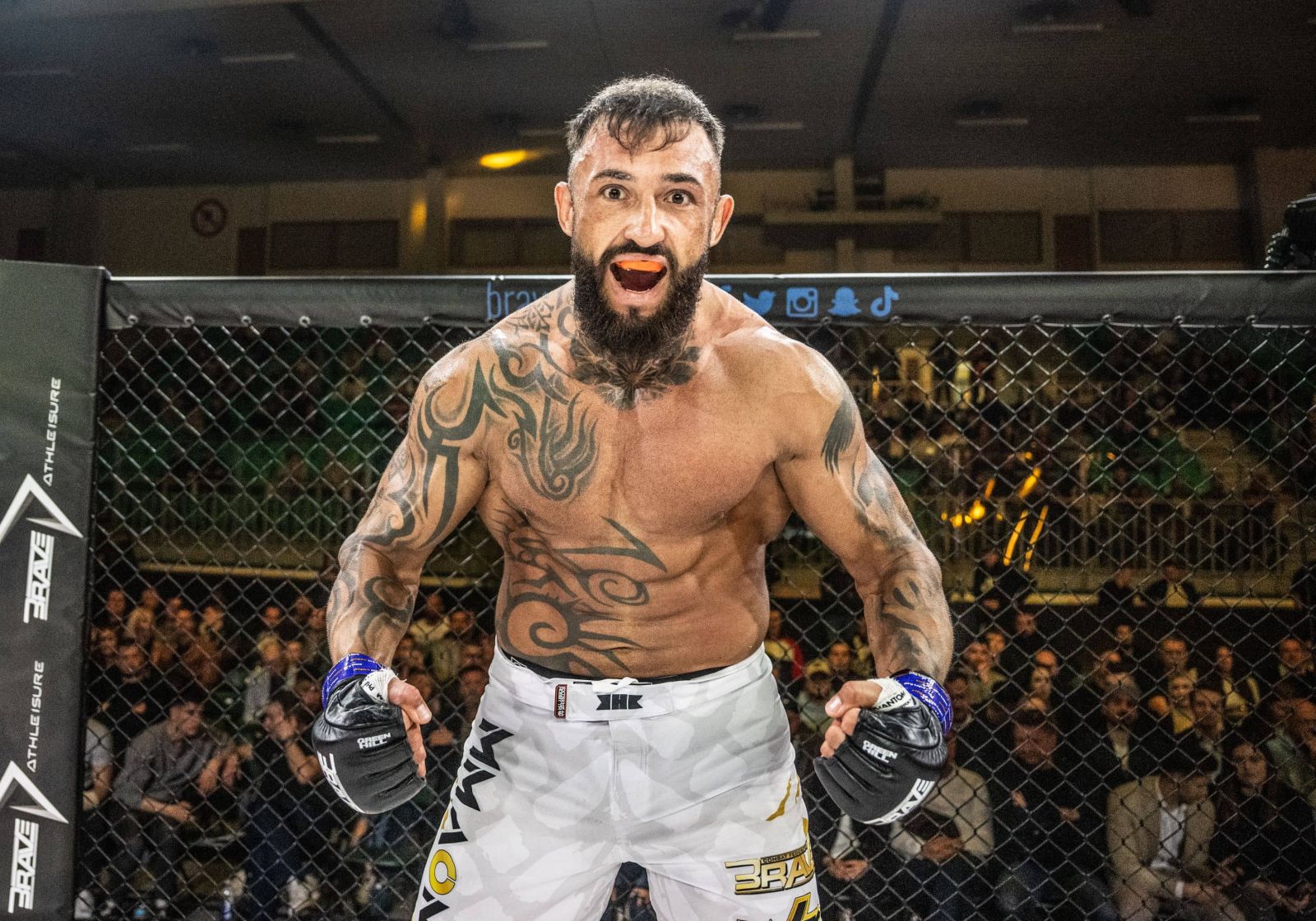 BRAVE CF 70 / WFC 25 also gave rise to new contenders. Heavyweight and Lithuania's Pavel Dailidko pitched up a different man following his debut loss against the dangerous Shamil Gaziev at BRAVE CF 65.
Following that loss, "The Experiment" did well to adjust his game and looked unstoppable at BRAVE CF 70 / WFC 25, silencing the Ljubljana crowd with a devastating flurry of power punches knocking out the hometown favorite, Luka Podkrajsek, in round one.
The manner in which Dailidko dominated the previously undefeated Podkrajsek put the BRAVE CF Heavyweight division on notice, and that performance catapulted the Lithuanian into contender conversations.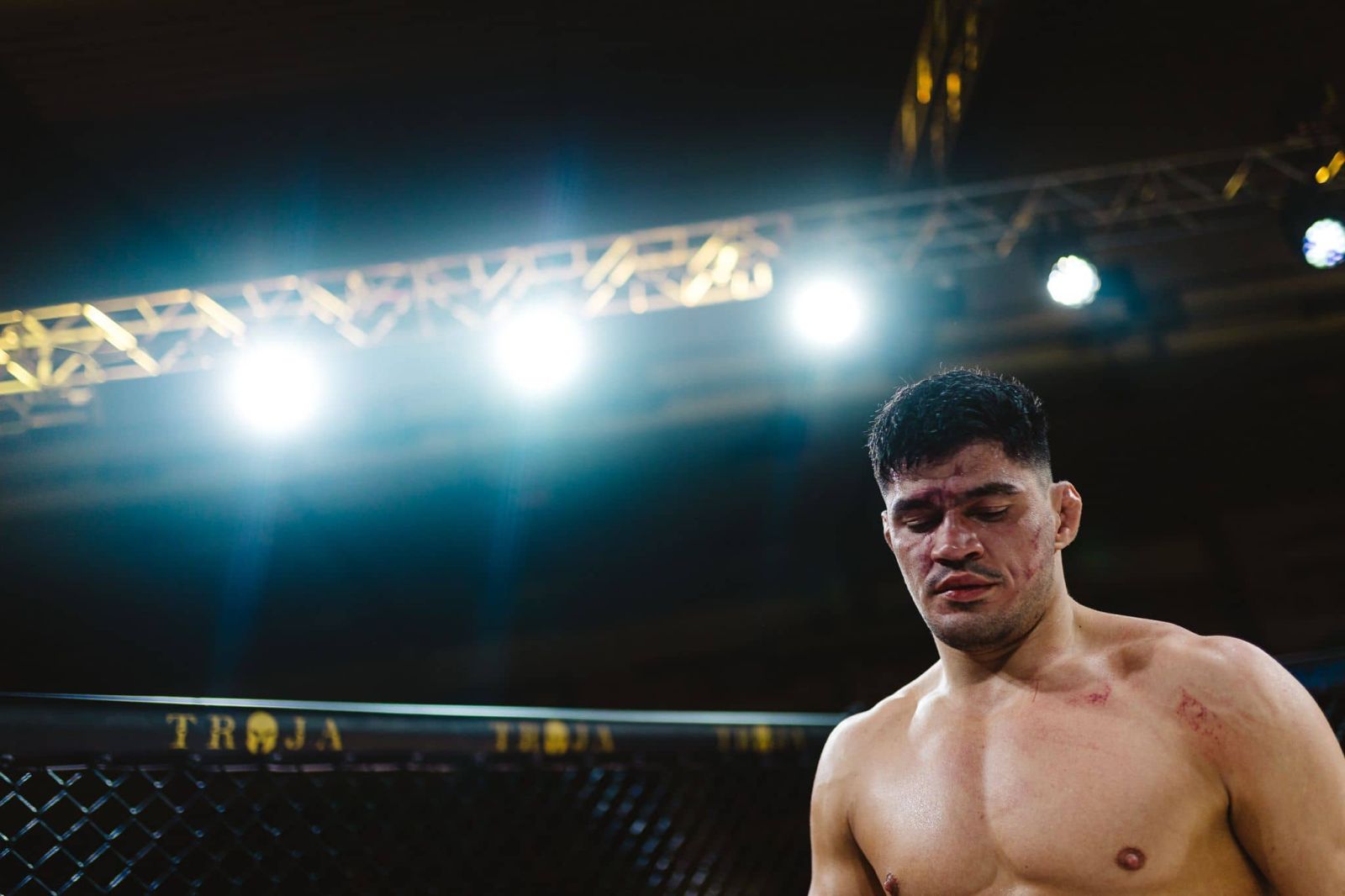 The co-main event saw a new Super Welterweight contender emerge when BRAVE CF's number-one ranked Super Lightweight Joilton Lutterbach dug deep to overcome BRAVE CF's "Fight of the Year" recipient and Sweden's Andreas Gustafsson Berg in a grueling three-round war.
The victorious Lutterbach was not short of adversity, facing a much-heavier opponent in natural Middleweight, Gustafsson Berg, as both athletes took the fight on late notice. The lethal striker showcased his fighting artillery as Gustafsson Berg forced him into a wrestling test which Lutterbach passed with flying colors, winning the fight via majority decision.
While Lutterbach's immediate goal is to secure the BRAVE CF Super Lightweight title, the man's performance in a heavier division would have caught the attention of the top-five 175-pounders considering how well the German did outside of his comfort zone.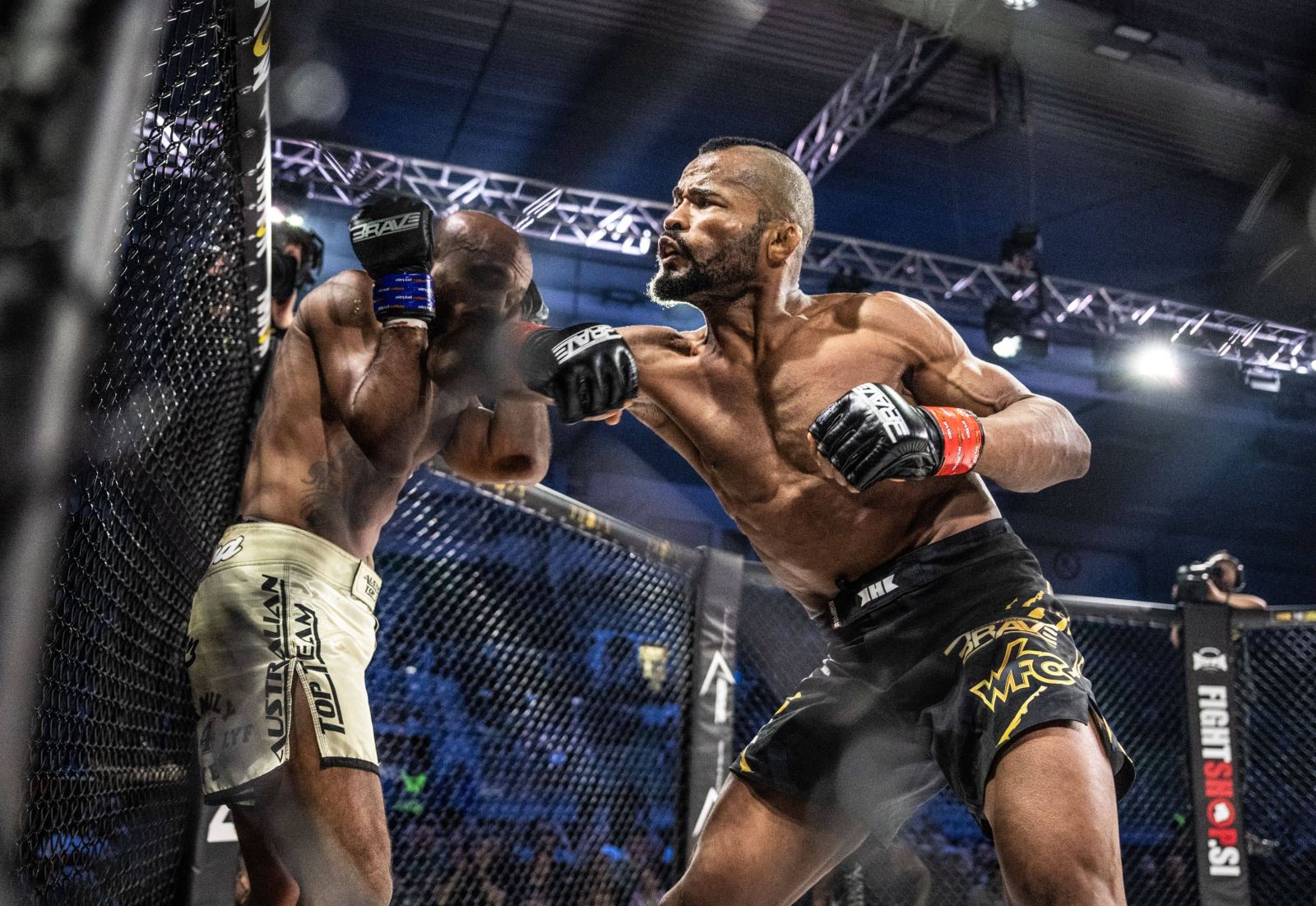 In the BRAVE CF Flyweight division, a Cinderella story is on the move as 40-year-old Edilceu Alves took one step closer to becoming one of the oldest BRAVE CF champions ever. Alves stepped into the BRAVE CF cage with South Africa's Dansheel Moodley, tipped to become his nation's first-ever BRAVE CF title-holder following an impressive run with three promotional wins heading into BRAVE CF 70.
Alves quickly doused Moodley's flames and immediate hopes of fighting for gold as the Brazilian dominated his Flyweight opponent over three rounds with his crisp striking and wrestling defense, earning him a unanimous decision win.
This was Alves' sixth straight win and second in BRAVE CF, immediately throwing his name into the BRAVE CF Flyweight top-contenders hat.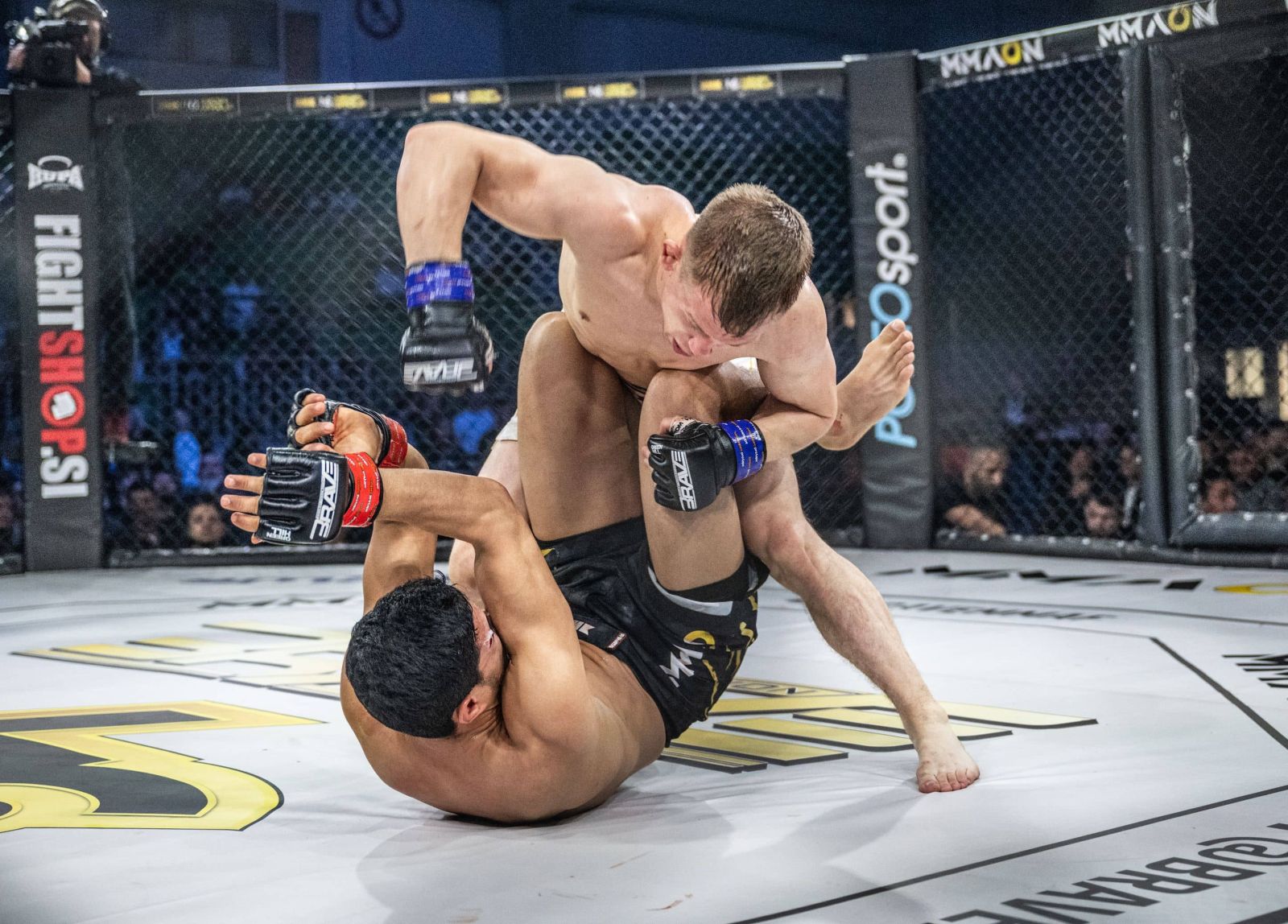 The second-biggest moment of the night was the last-minute Bantamweight match-up between India's Mohammad Farhad and Ukraine's Vitaliy Yakymenko.
BRAVE CF's veteran Farhad was set to face the Philippines' Ruel Panales in a hotly-anticipated rematch following their "No Contest" result at BRAVE CF 66. Panales, however, pulled out of his BRAVE CF 70 commitment, opening the door for another athlete to make his BRAVE CF debut.
After four professional wins, Yakymenko took the big step as he lined up to make his global MMA debut against the grizzled Farhad, who has 17 wars to date. But Yakymenko refused to be star-struck or allow the bright BRAVE CF lights to stop him from making the most of his opportunity.
The first Bantamweight fight witnessed the unveiling of a future BRAVE CF superstar as the Ukrainian shone on the global stage. Yakymenko caught the attention of millions of fans over the course of three rounds, completely shutting down Farhad, who was clueless in response. The 26-year-old Ukrainian warrior showed great maturity and patience in every aspect of mixed martial arts, subduing Farhad with high-level wrestling, transitioning, and grappling, taking him to a unanimous decision victory in what could become the biggest upset in BRAVE CF history.