BRAVE Combat Federation will land in Italy for the first time in less than a week as BRAVE CF 52: Bad Blood is scheduled to take place in Milan, on August 1st. And the fight card has been updated with a new opponent for Elias Boudegzdame and an unfortunate injury preventing a bout going through.
Boudegzdame was initially scheduled to take on Declan Dalton upon his return to the Featherweight division following a two-year hiatus. However, BRAVE CF's first-ever champion of the world will now have to deal with a new opponent, after Dalton suffered an injury.
''Smile'' will take on Frenchman Brice Picaud, who comes in on late notice with a very interesting striking pedigree. ''Lion Kid'' has won multiple accolades across various striking martial arts, such as sanda and kickboxing.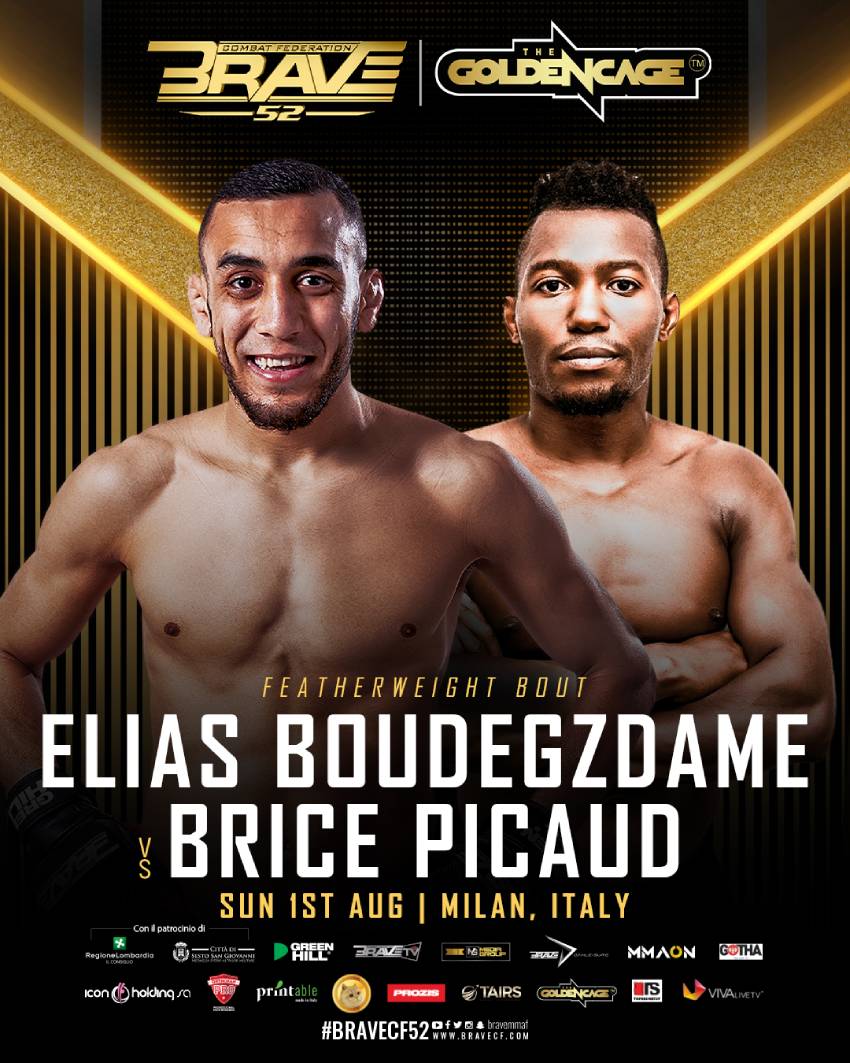 Meanwhile, Olli Santalahti and Kevin Ruart were scheduled to face off in a Super Welterweight bout but a shoulder injury will prevent Ruart from making it to fight night, and the bout has been called off, with the possibility of being rescheduled later.
BRAVE CF 52 will be headlined by a grudge match between Middleweight champion Mohammad Fakhreddine and Mohamed Said Maalem as they will face off with the vacant Light Heavyweight title on the line. In the co-main event, Italian sensation Enrico Cortese takes on Rustam Chsiev.
BRAVE CF 52: Bad Blood Full Fight Card
Light Heavyweight: Mohammad Fakhreddine (MW-C) vs Mohamed Said Maalem
Middleweight: Enrico Cortese vs Rustam Chsiev
Catchweight 81kg: Abdoul Abdouraguimov vs Nursulton Ruziboev
Lightweight: Valeriu Mircea vs Ayub Gaziev
Bantamweight: Gamzat Magomedov vs Mochamed Machaev
Lightweight: Husein Kadimagomaev vs Agshin Babaev
Featherweight: Elias Boudegzdame vs Brice Picaud
Super Lightweight: Ahmed Labban vs Virgiliu Frasineac