Mochamed Machaev made waves in 2020 when he won three fights for BRAVE Combat Federation in the same calendar year - the only fighter to achieve this number in a year filled with different challenges due to the covid-19 pandemic. The dominating performances against Matjaz Vicar, Ciprian Maris, and more recently against Shoaib Yousaf, have turned Machaev into a star, as he earned the Breakout Fighter of The Year award for BRAVE CF.
All of his wins have come in the Featherweight division, but now Machaev is dropping down to Bantamweight to prove he can be a threat in two weight-classes. And not only that, he will have arguably the biggest challenge of his career in front of him at BRAVE CF 52: Bad Blood, scheduled for August 1st, in Italy.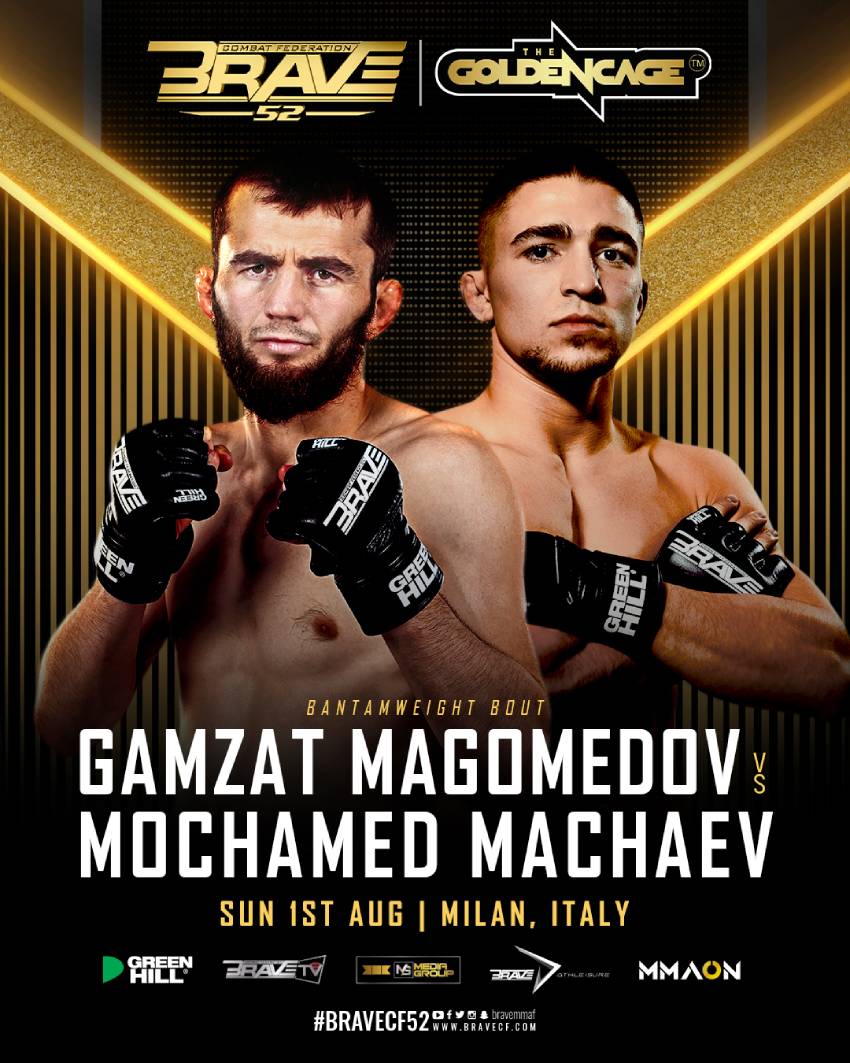 ''The Beast'' will take on Gamzat Magomedov, an amateur world champion who possesses a near-perfect record of 5-1, with the only loss coming via disputable disqualification. The matchup has been tipped to be the show-stealer for BRAVE CF's debut on Italian soil, and whoever comes out as the winner will undoubtedly be one step closer to challenging for the 135lbs world title, which is currently vacant.
Machaev has showcased an incredible well-rounded game, beating his opponents in the striking range, with his kickboxing experience, as well as using his wrestling to dominate. Against Magomedov, however, the Chechen-Austrian phenom will meet a highly-skilled wrestler and the bout has fans drooling at the prospect of a very evenly matchup between two of the top fighters in the BRAVE Combat Federation roster.
BRAVE CF 52: Bad Blood will be hosted in co-promotion with The Golden Cage, the leading MMA organization in Italy, and will have a vacant Light Heavyweight title fight as its main event. Middleweight champion Mohammad Fakhreddine will attempt to become BRAVE CF's first two-division champion as he takes on top contender Mohamed Said Maalem. Also on deck for fight night is an incredible Middleweight contest between world-class grappler Rustam Chsiev and Italian sensation Enrico Cortese.