HE Mr. Victor Lukashenko, President of the National Olympic Committee (NOC) of the Republic of Belarus, asserted that the exceptional efforts exerted by His Highness Shaikh Khalid bin Hamad Al Khalifa, First Deputy President of the Supreme Council for Youth and Sports, President of Bahrain Olympic Committee, have been the leader behind the success achieved by BRAVE Combat Federation to reform the landscape of mixed martial arts globally.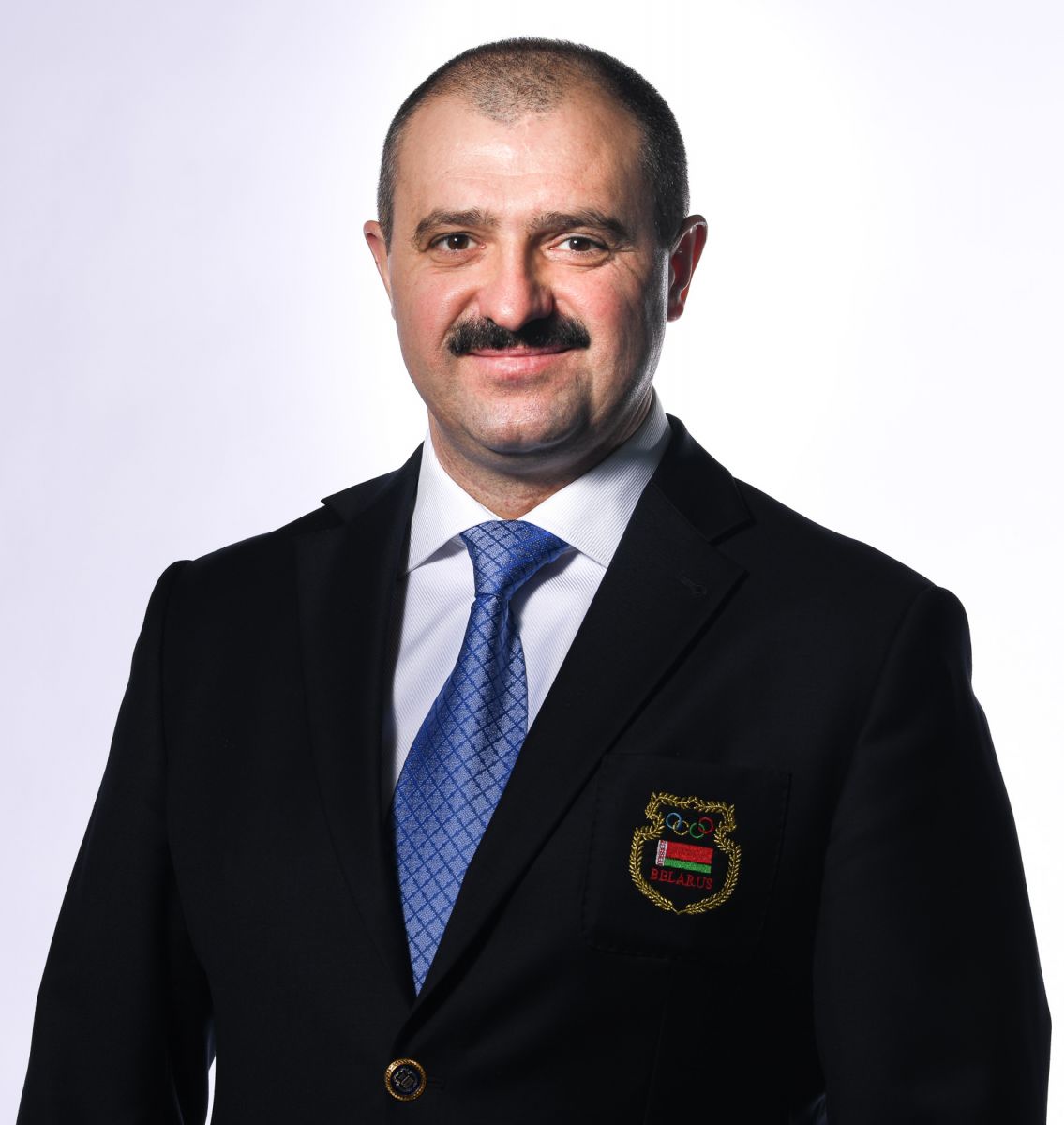 HE Mr. Lukashenko emphasized on the uniqueness of HH's vision and commitment to bring the industry from an entertainment business into a sports business and focus on providing opportunities for fighters to improve and showcase their skills on a global platform.
"HH Shaikh Khalid bin Hamad Al Khalifa has set a distinctive approach to these events, making it a special championship in accordance with His Highness's vision, which includes leading objectives that contributed to promoting BRAVE CF internationally," says HE Mr. Lukashenko. "This has been reflected by the Federation's multiple achievements; making an appearance in 21 countries in five continents, holding its 50th event at the country of its origin; the Kingdom of Bahrain, and accomplishing the fastest growth rate globally, enabling it to reach the largest market share in MMA sport in Asia and to become the top MMA promotion in the Middle East."
HE Mr. Lukashenko also touched upon the achievements of HH through BRAVE CF and the changes that have been accomplished on a national, regional, and international level emphasizing on his accomplishments in the Kingdom of Bahrain.
"The leading and inspiring character of HH Shaikh Khalid bin Hamad Al Khalifa makes him the most influential figure in the world of combat sports, after the successes he achieved through the BRAVE CF at the continental and international levels, as well as the distinguished efforts made by His Highness in establishing a solid base for these sports in the Kingdom of Bahrain, which contributed to the ranking of the Bahraini MMA amateur team in the first place in the International MMA Federation international classification, in addition to the qualification of the Bahraini boxing team to the 2021 Tokyo Olympics," says HE Mr. Lukashenko.
This came before the announcement of BRAVE CF 51 scheduled for June 4th to take place in Minsk, Belarus in association with Rukh Sports Management.